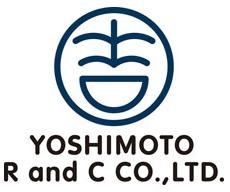 YOSHIMOTO R and C Co., Ltd engages in manufacturing
and distributing YOSHIMOTO KOGYO.,Ltd creative
contents in both physical (ie CD and DVD) and digital formats.

"R" stands for "Record" while "C" goes for "Contents".
Our mission is to reform entertainment industry and
provide unique and versatile contents. We aim to build
firm, solid and long lasting partnership with comedians and artists.